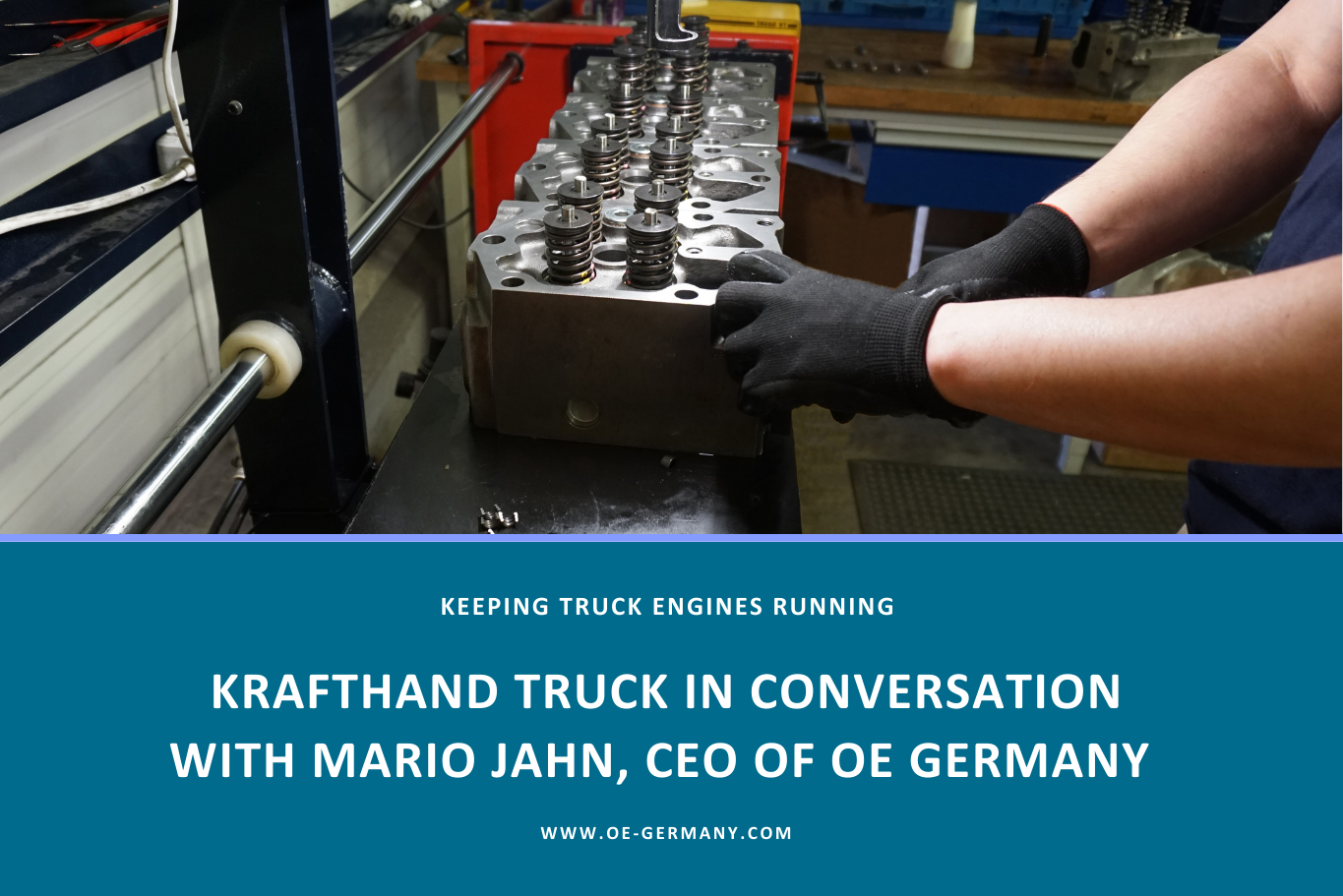 Krafthand Truck in conversation with Mario Jahn
An article entitled "Keeping truck engines running" recently appeared in the trade journal Krafthand Truck about a conversation with Mario Jahn, the managing director of OE Germany Handels GmbH.
This article gives a summary of which components and truck brands OE Germany is offering. The article also focuses on OE Germany's logistics process and securing of the delivery quality. Mario Jahn also highlights the support of the ordering process provided to engine reconditioners and commercial vehicle workshops by means of suitable plug-and-play kits, as well as the individual customer advice provided by the company's own competence center. In the case of specific fault diagnosis, the company also relies on cooperation with local specialists. When offering pre-assembled shortblocks, OE Germany relies on the use of new parts. The article concludes with a promising outlook to the future.