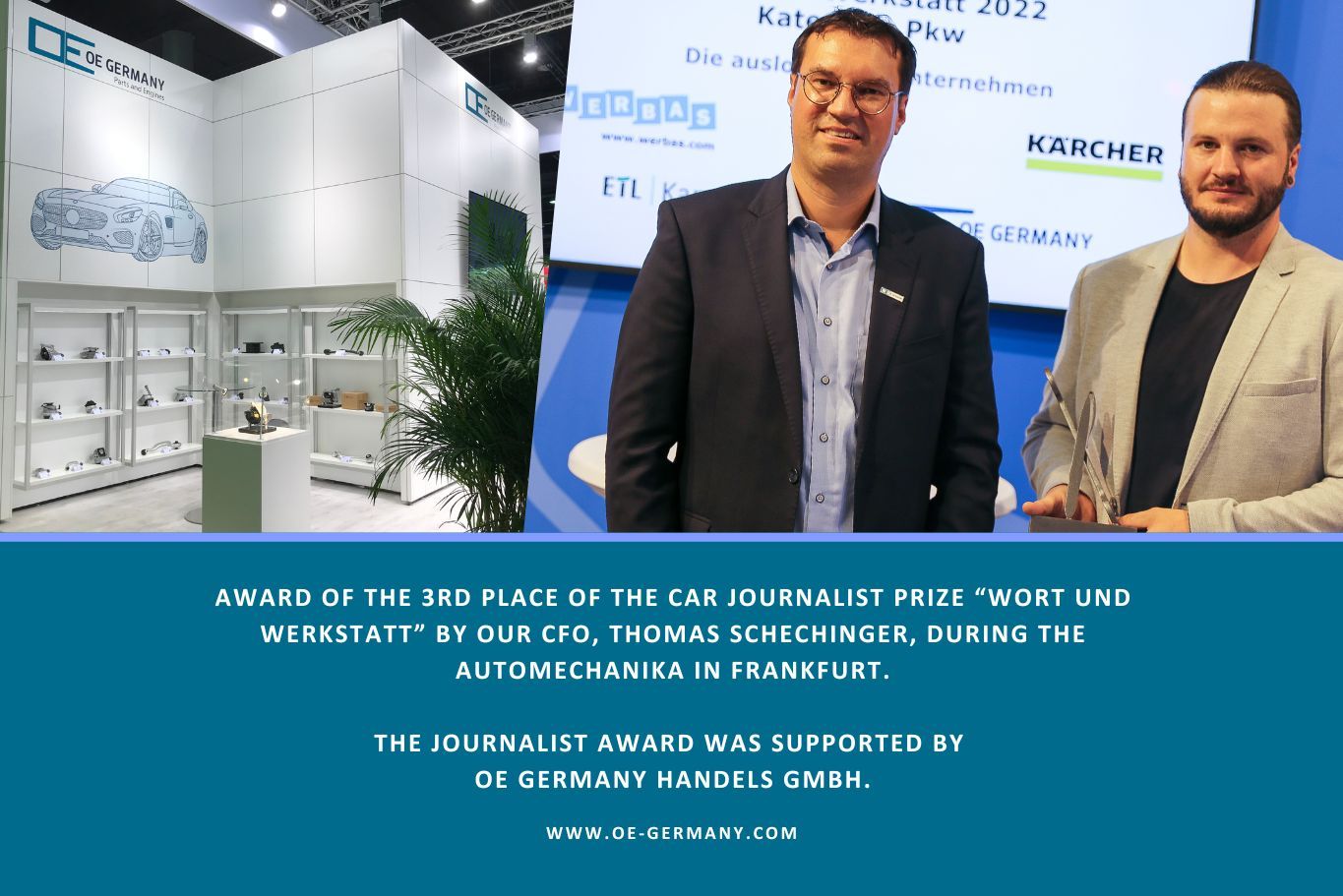 The Passenger Car Journalist Award "Wort und Werkstatt"
Of engine death, parts and sensors
This year, the "Wort und Werkstatt" Journalism Award was presented for the 16th time. As always, the topics of the articels were as broad as the industry itself. The three winning texts deal with the danger of death of downsized gasoline engines with direct injectors, the calibration of sensitive driver assistance systems, and the risks of installing brought-in vehicle parts.
After a long dry spell, during which the prize could not be awarded at the Automechanika - due to the Corona pandemic - all participants were delighted that the three winners were finally able to receive their trophies in person again. In addition to the honor and the winners' trophies, the sponsors also presented the prize money checks. For the winners beckoned prize money totaling 6,500 euros.
The article by Jakob Schreiner, who came third, deals with the installation of automotive parts brought in by customers and the legal and financial risks for workshop operators. Second place went to Torsten Schmidt, whose article deals with the question of the extent to which original equipment is necessary for the legally compliant calibration of sensors for driver assistance systems. First place went to Steffen Dominsky for his intensive study of Low Speed Pre Ignition (LSPI), which is life-threatening for many a down-geared gasoline direct injection engine.
Source:
www.wortundwerkstatt.de