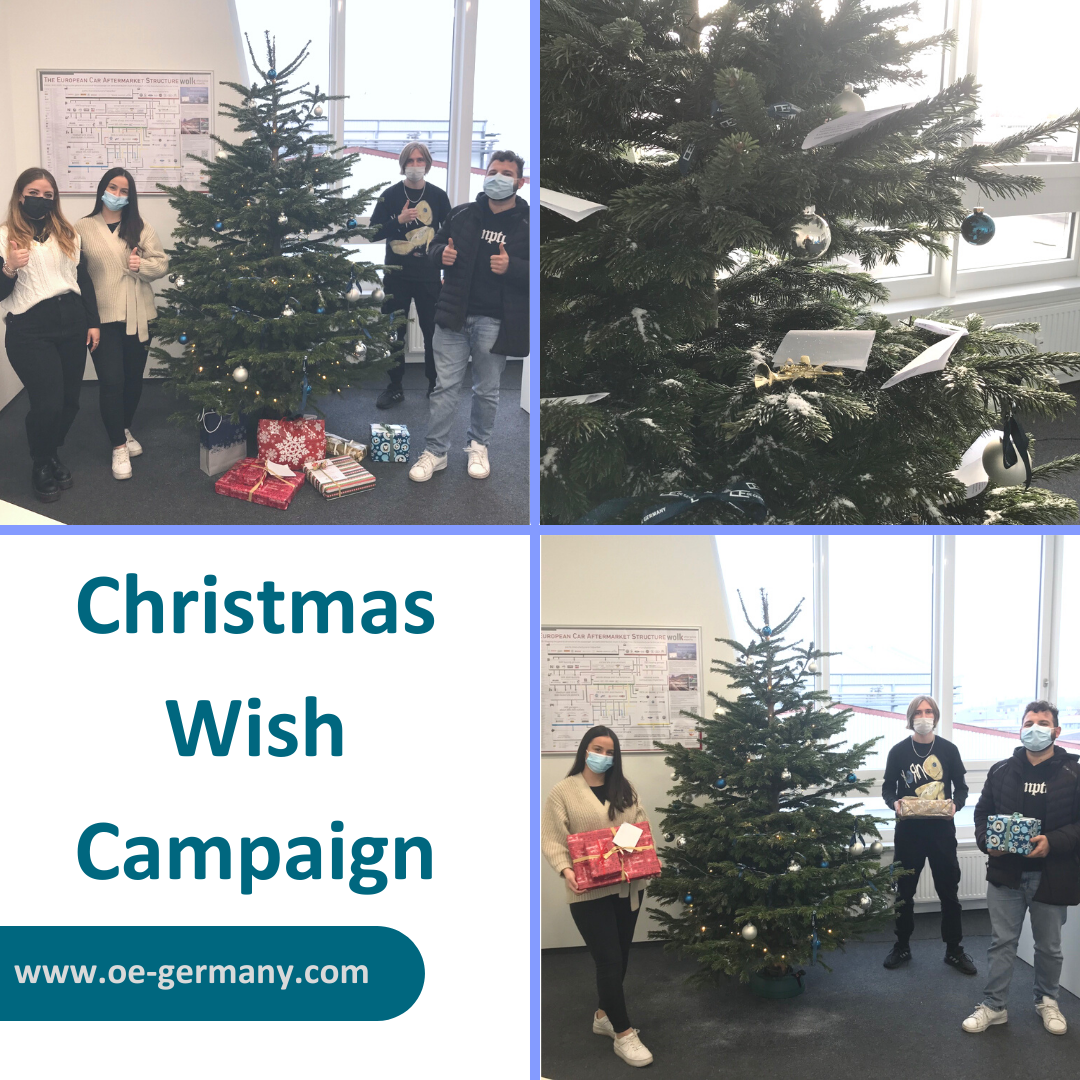 Christmas Wish Campaign
Another very eventful and sometimes difficult year is coming to an end, during which one group of people in particular had to endure great sacrifices and deprivations: the children. Therefore, it is even more important and beautiful to fulfill children's wishes for Christmas and to make their eyes sparkle!
This year, OE Germany is once again participating in a Christmas wish campaign. This time in cooperation with "Stiftung Jugendhilfe aktiv". The most eager Christmas wishes of children of young single mothers in need were collected and hung on the company Christmas tree. The OE Germany employees are allowed to choose from these wishes which one they would like to fulfill. The collected gifts will then be handed over to the foundation and distributed to the children.