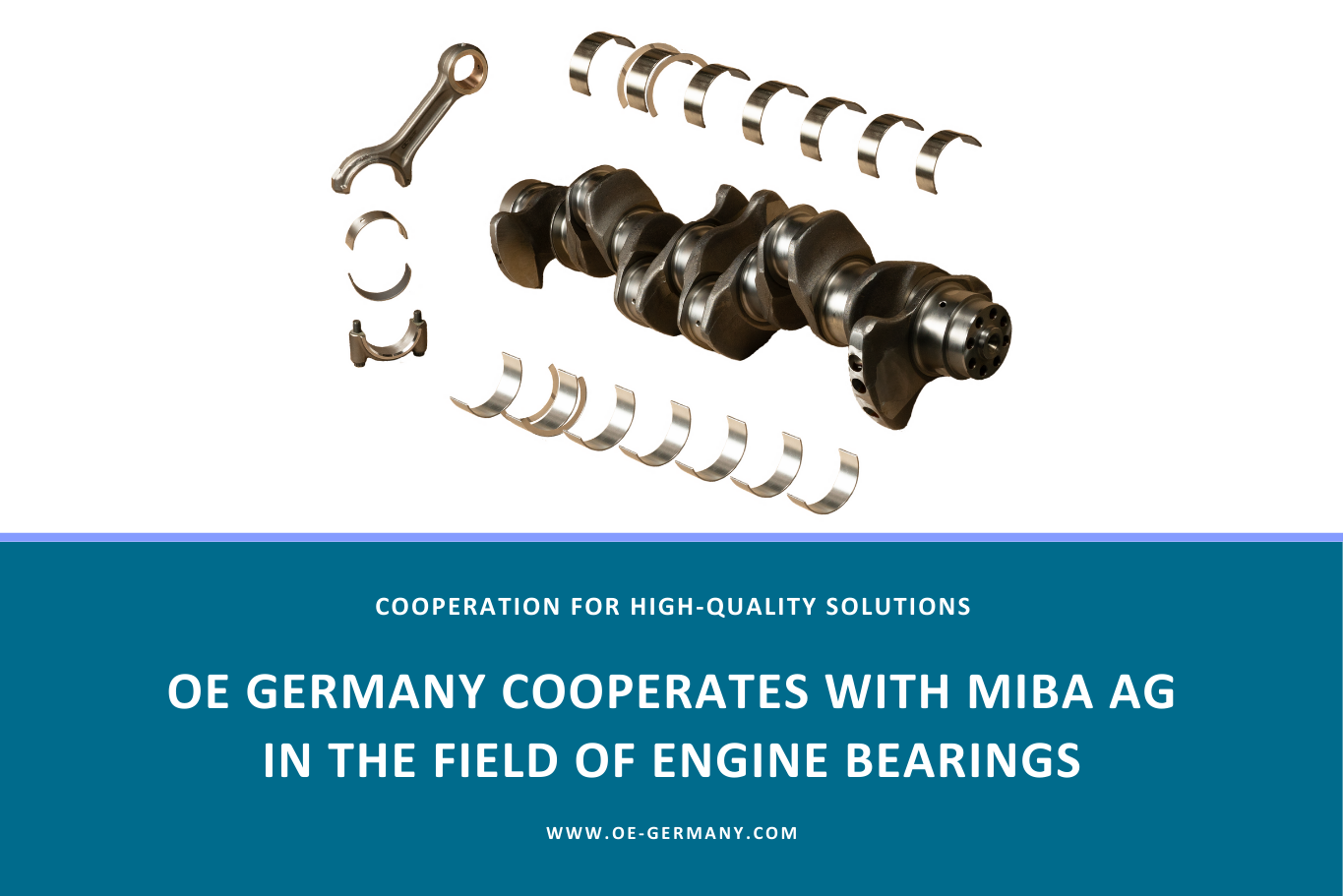 Cooperation for high-quality solutions
High-quality engine bearings have the task of supporting connecting rods, crankshafts and camshafts in diesel and gas engines in heavy commercial vehicles, locomotives, industrial engines and ships. For many years, OE Germany has relied on bearing shells from the Austrian company Miba AG for the production of its shortblocks and the delivery of crankshafts. As part of a cooperation agreement, it has now been agreed that OE Germany will distribute Miba AG's engine bearings in Europe and many other countries.
According to Eric Botella, Head of Sales, this cooperation is based not only on the long-standing collaboration, but also on identical demands for high-quality solutions in the engine sector. He added that this fact is also proven by Miba AG's role as an original equipment manufacturer.
From now on, OE Germany will be able to offer Miba AG's solutions to various target groups from stock. For Eric Botella, OE Germany's worldwide network provides an excellent basis for this. In addition, the engine specialists from Esslingen can serve not only customers from the commercial vehicle sector, such as commercial vehicle workshops, engine repair shops or fleet operators. There are also target groups from the construction sector, agriculture, industry and the marine sector.
"Through this cooperation we can offer our existing and new customers not only our modern engines, but also the latest bearing technology on a continuous basis," summarizes Eric Botella.