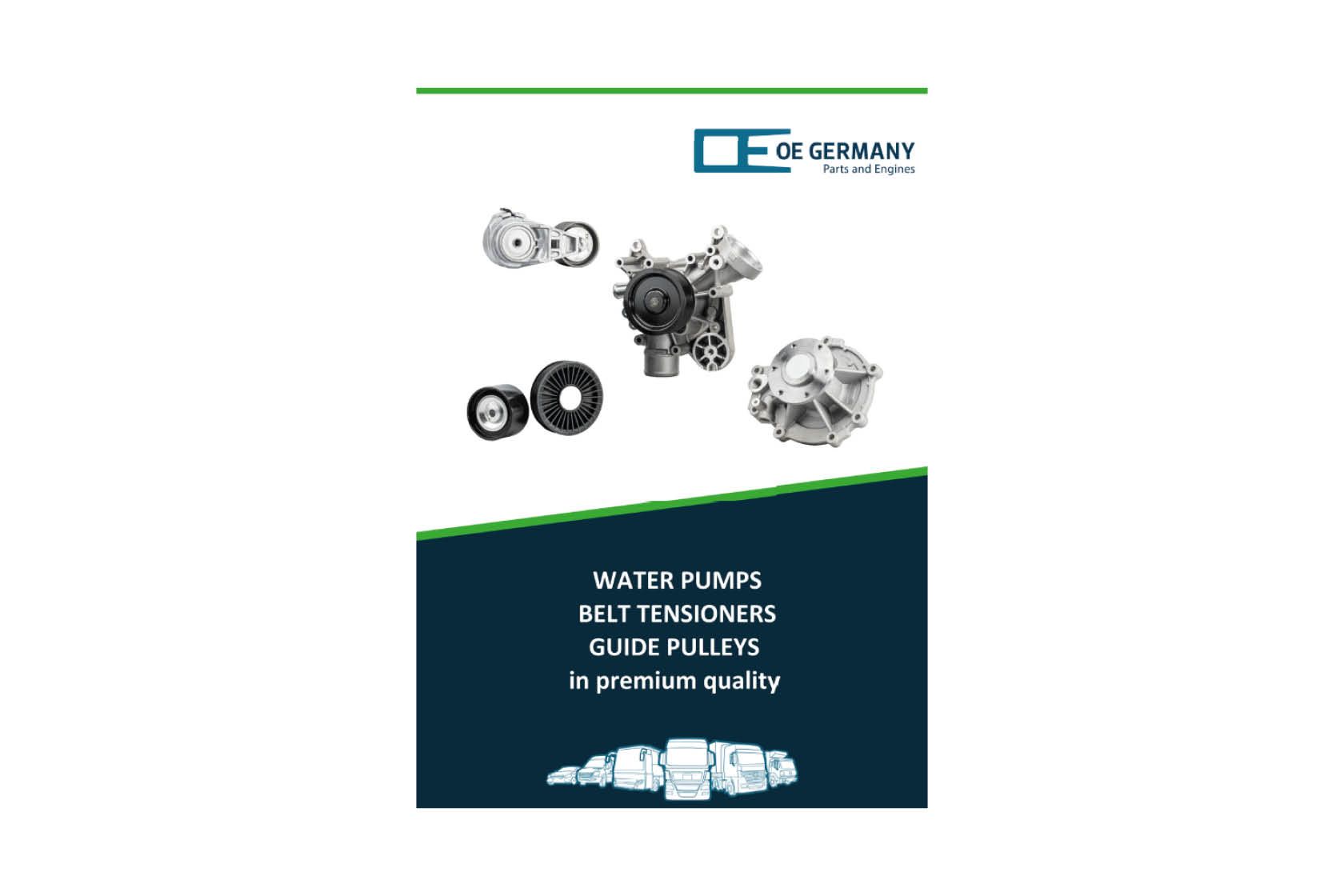 The new wear parts brochure is online!
Learn everything about water pumps, belt tensioners and guide pulleys from OE Germany!
In this brochure you will also learn everything about the design, construction and drive types, impellers and gaskets of water pumps, as well as important installation instructions. Furthermore, common cases of damage and their causes are presented and tips on how to avoid them are provided.
Click right in under the following link: