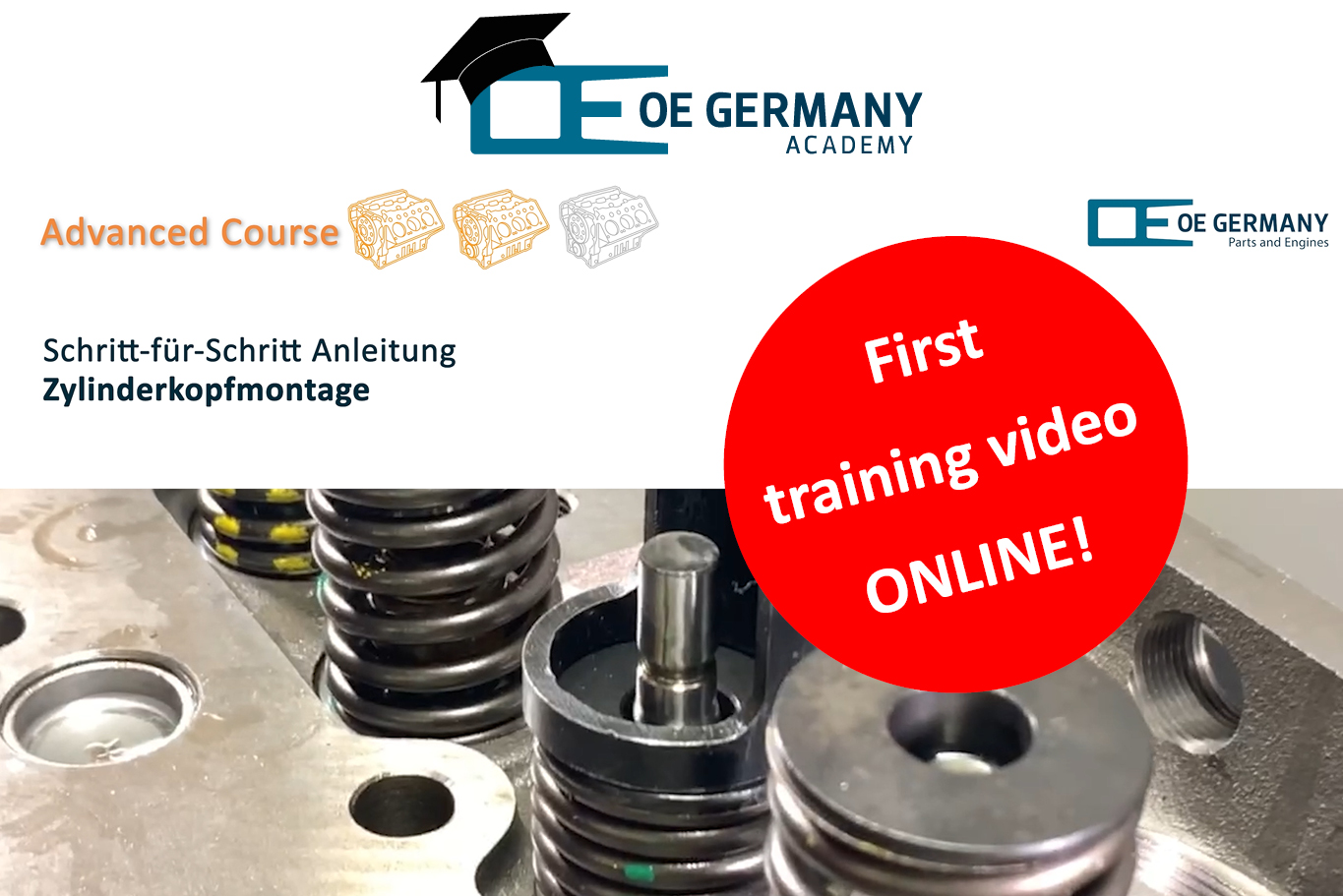 First Training Video of OEG Academy online!
With the "step-by-step instructions for cylinder head assembly", the OEG Academy has published its first training video! When assembling a cylinder head, expertise and precision are the essential thing. Assembly must be carried out in a logical and technically correct sequence to guarantee the flawless interaction of all components. Since the components, like a clockwork, interlock and subsequently enable combustion in a precise interaction, no mistakes can be made here.
With the OEG Academy, OE Germany Handels GmbH is now increasingly digitizing company events and enabling extensive further training through training videos. The training content includes a wide range of information, from instructions and manufacturer videos, through technical training and tutorials, to help for our customers in the area of complaint management. This offers an efficient design of corporate processes and offers our customers the opportunity to participate in the knowledge of OE Germany. The OEG Academy concept finalizes the idea of a contemporary and purposeful implementation of training content for those interested in IAM and builds a secure bridge between the content from theory and the associated practice.